If you partner with MJM to build your dream home, you won't regret it. Our name has a reputation for exclusive design and exceptional craftsmanship, and we've been dedicated to delivering high-quality custom homes at affordable prices for over 35 years. If you need more convincing, check out these 4 reasons why choosing MJM is the best decision when it comes to building your dream home.
#1 Excellent Customer Service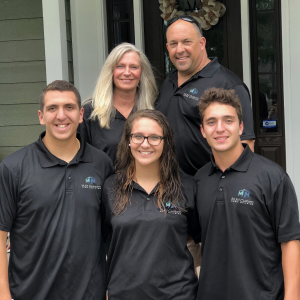 As an MJM client, we treat you like one of the family. We are a family-owned and oriented business composed of personable, friendly, and outgoing people. When given the task of building someone's dream home, we work as hard as if it were for one of our own!
Our homes are our billboards. We view every job as an opportunity and responsibility to showcase our work. If any aspect of a home build isn't flawless, we redo it, fix it, whatever it takes to look like perfection!
Unlike other construction companies, we only build locally. We want every team member to be present at the job site every day to ensure a job gets done quickly and efficiently. All crew members know the status of a project at all times to provide the highest level of customer service possible.
After a job reaches completion, things can happen. AC units can go out. Tile can crack. Outlets can stop working. As long as the issues aren't caused by normal wear and tear, we promise to come back, no questions asked, and fix the problem free of cost. Like we said at the beginning, we treat our customers like family. We take care of them even after a job is done!
#2 Easy Accessibility & Effective Communication
Communication is clear, dependable, and transparent with MJM. At the start of each project, we give our customers every crew member's personal phone number, including the owner's, to answer any questions and address any concerns. Our phones are close by on weekends, evenings, and holidays and take client calls whenever needed. It's hard to beat 24/7 availability!
Each home build project has a point person in charge of communicating updates and progress with the customer in a timely manner. Frequent communication is key to limiting confusion, miscommunication, and surprises throughout the home building process.
When it comes to communication, we like to keep it simple; The team that starts a home build is the same team that finishes it. MJM's customers work with the same, familiar people throughout the entire building process. When you call MJM, you can trust that the person on the other end of the line has the answer and has most likely been to the build site at some point that day. Our customers appreciate having a small crew of familiar faces they can trust.
#3 Elite Home Customization
Dream homes are our specialty. We start each project from scratch, catering every design detail to our customers' preferences. As a result, we never build the same home twice. When we first sit down with our customers, we listen to their story and identify exactly what they're looking for in a dream home. Then, we turn those dreams into a reality, down to every last detail.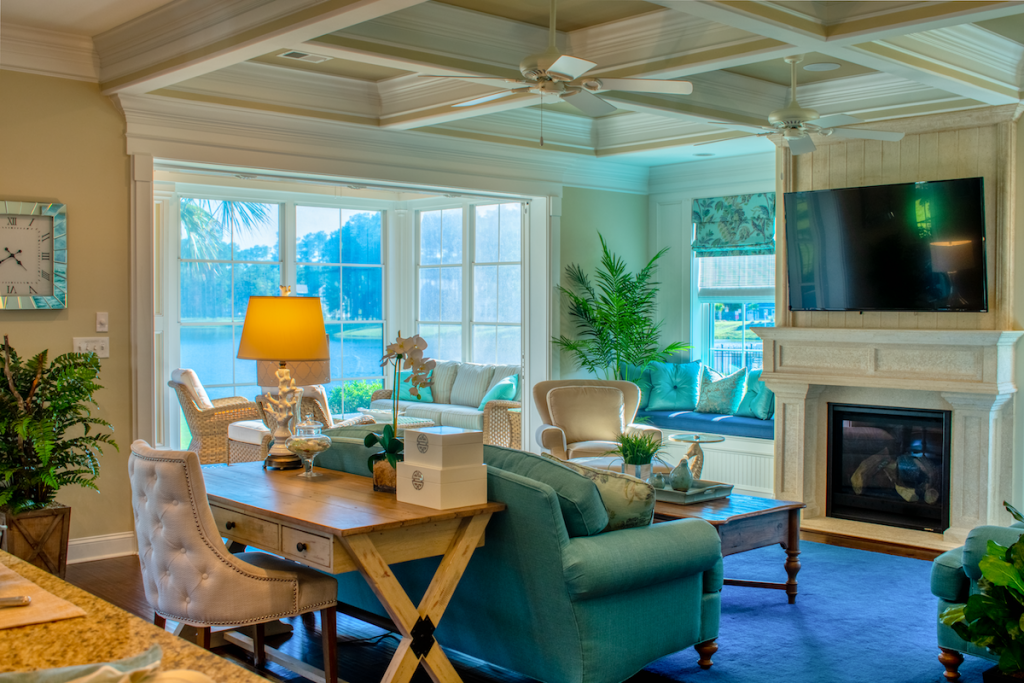 It's hard to specifically describe how custom our MJM homes are. The sky is truly the limit for what we can build in a home. For some builders, the items in the following list are add-ons, extras, or luxuries. For MJM custom homes, these kinds of gorgeous touches are just standard:
Rounded sheetrock corners
10 foot great room coffered ceilings
Master bedroom tray ceiling
Real wood crown molding and trim
Lifetime shingles
Under cabinet lighting
Insulated garages and attics
Tell us what you want your dream home to be like, and we'll make it happen!
#4 Exceptional Building Materials
Quality building materials matter at every stage of the building process. Throughout our 35 years in business, we have sought out the best suppliers and building materials South Carolina has to offer, and we won't settle for anything less. Our commitment to quality materials paired with our expert level craftsmanship allows us to promise 100% customer satisfaction!
Here's a look at a few of our premier suppliers and building materials:
Want to know more about our high quality materials? Click here to inquire about our specific building materials and suppliers.
---
When it comes to building a dream home, it all boils down to who can guarantee the best product at the lowest price. Here's our promise to you: That builder is MJM every day of the week. Contact us to get the ball rolling on your dream home today!