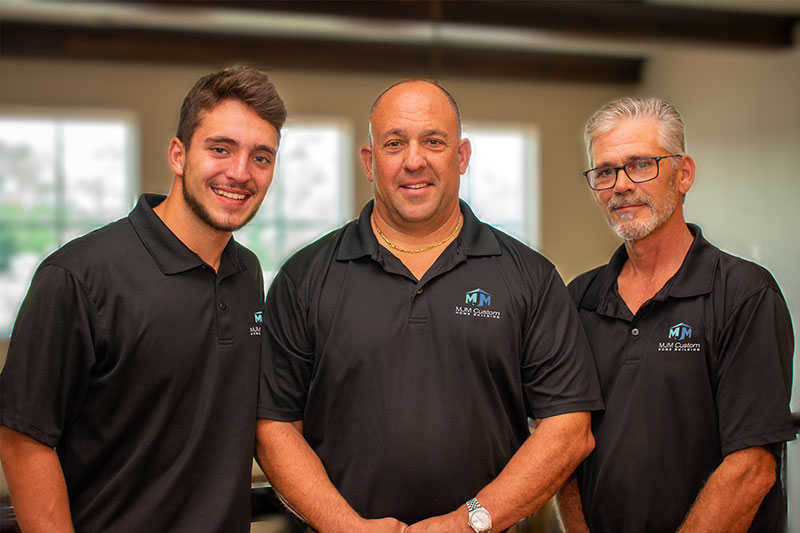 What does "home" mean to you? The backdrop for your family's memories? A place of shelter and safety? A reflection of your style and personality? Everyone has their own idea of what they want their home to embody. Whatever you picture when you close your eyes and envision your dream home, it's our job to make that a reality. 
Around here, people are proud of their MJM custom homes. We only use the highest quality products and have honed our craftsmanship skills for over 35 years. Through design and dedication, we work closely with you to provide expert advice and ensure quality control and on-time delivery. Our excellent team of architects and builders has outstanding values and skills you can trust. The result? 100% customer satisfaction. No shortcuts. No quick fixes. That's the MJM guarantee.
I first started out in the construction business at the age of 14. Back in 1985, I founded MJM in my home state of New Jersey. Building custom homes quickly became not only what I know best, but what I love. In 2011, I moved my family, my business, and my passion to the Myrtle Beach area and now get to share my work with my son, Logan Marchese. We have built well over 70 custom homes in prominent communities such as Waterbridge, Grande Dunes, Carolina Waterway Plantation, and The Bluffs. 
My story is all about custom homes. I would love to hear yours!
Entrust MJM with your next home building or remodel project. You won't regret it!
Sincerely,
Michael Marchese
MJM Founder & President
Logan has been hanging around construction sites and custom builds since before he could walk. The process of building a home from the ground up has fascinated him from the beginning. By age 13, Logan started working alongside his father, Michael, by sweeping and cleaning up job sites. Early on, his dad instilled in him that every detail of a custom home build is important. "Your focus starts at the bottom; then, you work your way up." Upon graduating high school, Logan headed to Coastal Carolina University with aspirations to study Business Management and become an entrepreneur. It didn't take long for him to realize that he was passing up a huge opportunity back home that had been right under his nose his whole life. Logan shifted his career path to learn even more about his father's trade by working full-time for MJM, with the goal of eventually becoming the second-generation owner and CEO of MJM Custom Home Building. His knowledge, passion, and skillset are a huge asset for our team.
Rick Bray is another of our team members that has deep roots in the construction business. At age 18, Rick started working as a carpenter and joiner. Soon after, he shifted his focus to installing windows and vinyl siding. Not only does Rick have installation and building experience, but he has also held management and ownership positions over the years – a true jack of all trades! When Rick and his family relocated to Myrtle Beach, SC from Raleigh, NC, it didn't take long for him to find his place at MJM Custom Home Building & Remodeling. Since 2010, Rick has brought business expertise, leadership, 35 years of construction experience, and high-level craftsmanship to the MJM team. He is currently the Construction Manager overseeing the Sunroom and Hurricane protection operations. He manages two crews that install Hurricane Systems and custom porch and patio enclosures including EZ-Breeze windows. Rick's attention to detail and work ethic are second to none.
Waterbridge Approved Builder
WATERBRIDGE – a new, gated, residential community located in South Carolina's famous Myrtle Beach and which contains over 120 acres of federally protected woodlands. The community features luxurious, coastal cottage-style homes, panoramic lake views, and a stunning array of amenities. WATERBRIDGE is a dream village that sits within an eight mile radius from the Intracoastal Waterway, world-class entertainment, fantastic shopping and dining, championship golf, pristine beaches and the Atlantic Ocean.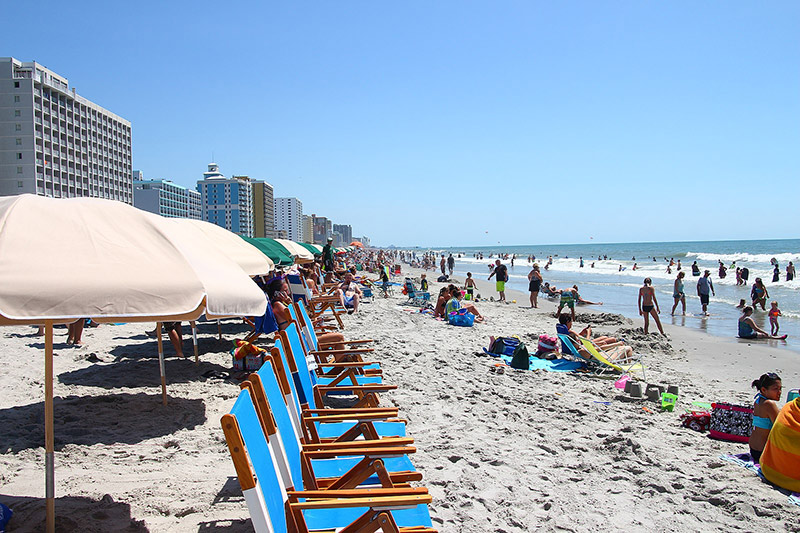 Proudly Serving Myrtle Beach, SC
We proudly build homes in Myrtle Beach, SC and the surrounding areas. Myrtle Beach has something for everyone – beautiful coastlines, family friendly activities, golf, dining, nightlife and more. We love living here and know you will too!
HOW WE'RE DIFFERENT / THE MJM DIFFERENCE
We know that you've worked hard for your dream home, and we will, too. We believe you deserve the best! That's why we promise 42 MJM Home Standards that elevate our craftsmanship and materials a step above the competition.
Here are some of our client's favorites:
What People Are Saying About Us
"I have been nothing but thrilled with my MJM home. The construction process proceeded in a very timely and orderly manner. I am very satisfied with the sturdiness of our home, especially with the possibility of hurricanes here in SC. MJM uses only the best contractors and it shows in the finished product. The interiors are amazing. No other builder provides the crown moldings, round edges, wainscoting, etc which are standard in an MJM home. During my build we noticed that the workstation in our laundry room didn't fit as expected. Michael eyed up the situation and immediately suggested some changes which resulted in a better layout and an additional large storage closet under the stairs, previously wasted space; and this was at no extra charge. MJM staff are also great and always willing to help with suggestions and referrals, very helpful to me moving from out of state. We've been in our home for 6 months now and loving every minute!"
Let Us Build Your Dream Home
Get in touch to learn more about our services.