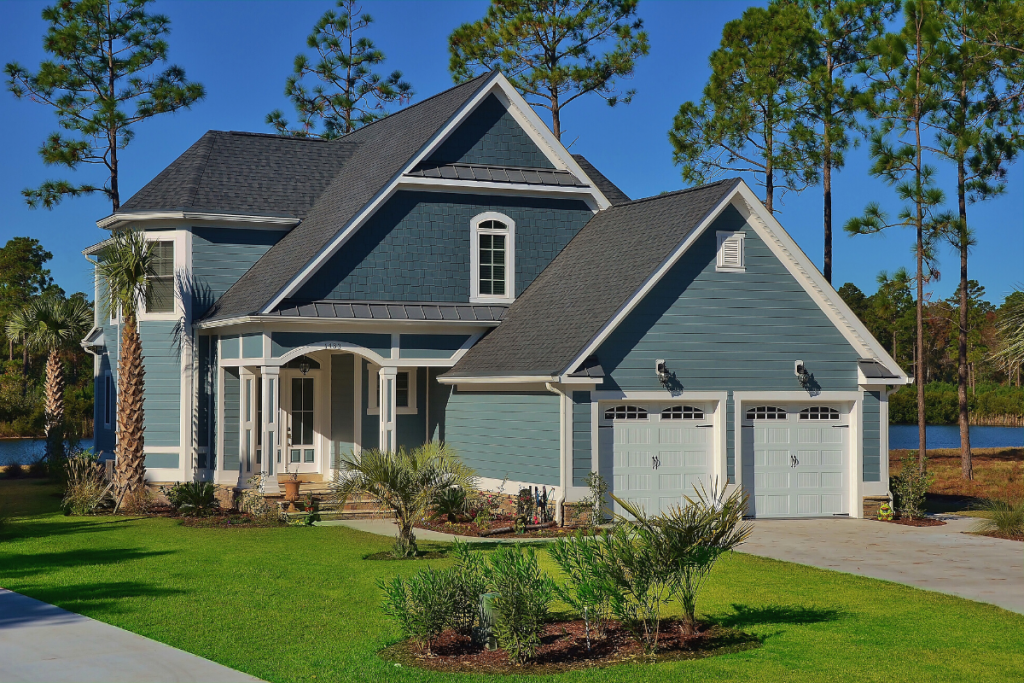 If you've driven around the Waterbridge community, you've seen pristine, lap siding. It's beautiful, isn't it? This material is a staple of the coastal cottage home style and an expectation for the Waterbridge community. Like many other aspects of a home, lap siding is only as good as the materials and craftsmanship used to install it. At MJM, we promise the best for both.
What is lap siding?
Lap siding is a term that describes the way siding planks on the exterior of a home overlap one another. This is one of the most commonly installed types of siding among home builders because it's durable, available in a wide variety of colors, and lasts a long time.
The James Hardie® Product Difference
Vinyl and wood siding planks are fairly popular siding materials on the market today, but they don't meet the MJM standard. Vinyl planks are a plastic product, so they are prone to warp, crack, melt, and have trouble repelling moisture. Not to mention vinyl siding fades quickly in the sun. Wood siding has its own set of challenges being expensive to install and maintain. Plus, it can crack, rot, and attract termites and other pests.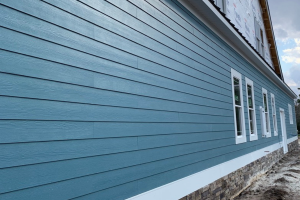 "When we first built our house 8 years ago, we used CertainTeed cement siding. After a short time, the paint looked horrible, so I primed and painted the entire house. After only 3 years, the paint looked horrible again! We quickly learned that this siding product and extra maintenance was not worth it. That's when we discovered HardiePlank® Lap Siding and immediately made the switch. Since then, we have urged any customer wanting lap siding to use Hardie® Lap Siding."

-LOGAN MARCHESE, MJM Construction Foreman
MJM only uses HardiePlank® Lap Siding. The fiber cement siding planks from James Hardie® create beautiful, high-performance designs that are made to last. These fiber cement planks are over 5 TIMES thicker than your average vinyl planks, allowing for deeper grooves and a more natural-looking wood-grain effect. No warping, no cracking, no maintenance necessary.
The ColorPlusⓇ Technology also makes Hardie's products stand out from the rest. This top of the line finish "helps eliminate debris and optimize adhesion to give you a lower maintenance solution. Between coats, we cure the finish in a controlled environment for an even stronger bond that resists chipping, peeling, and cracking."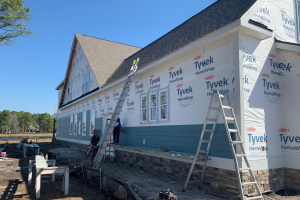 James Hardie® Siding Products guarantee:
With James Hardie® Siding and MJM's expert team of craftsmen, we offer a 15-year warranty for all of our lap siding homes. Like we've said from the beginning, lap siding is only as good as the materials and craftsmanship used to install it. And at MJM, we promise the best for both.