At this time of year, it seems like there are two kinds of people – the ones that wear their flip-flops and swimsuits until the last possible minute and those who've already pulled out their sweaters and pumpkin decorations. Regardless of where you fall on the spectrum, we've got some tips to help you transition your home from sunny summer to the cooler days ahead.
Believe it or not, fall is the perfect time to ensure that your lawn comes back better than ever in the spring. Some light fall maintenance now can make a big difference next spring and summer!
Feed your lawn. The hot, dry summer days can damage your grasses roots, causing your yard to look patchy and allowing weeds to grow more easily. You can help your lawn begin rebuilding roots by fertilizing in the early fall and then again in 6 to 8 weeks (Scotts, 2022). 

Manage leaves. Regularly clear fallen leaves from lawn grasses. Mulch small quantities, and remove heavy accumulations so that your grass is able to breathe (Penningtong, 2022). Clearing leaves can also help prevent common fungal diseases that can occur when grasses are left under leaves.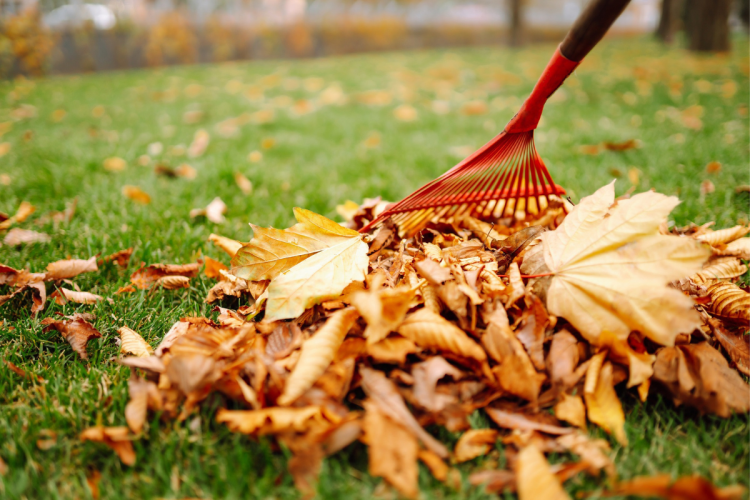 Continue to cut your grass. As long as your grass is growing, continue to mow your lawn. As the mowing season ends, lower the blades. Shorter grass is less prone to winter fungal diseases (Penningtong, 2022).

Continue to water grass. Watering your grass in the fall helps your lawn to recover from the stress of hot summer weather (Family Handyman, September 2021).

Trim your trees. Trim tree branches that hang over or touch your house, as these can cause damage to your home during fall and winter storms. Keeping tree branches away from structures can also help prevent animals from making a home on or in your house during the cold winter months (Ultimate Guide to Fall & Yard Home Maintenance, September 2020).

Prune and trim plants. Follow best practices for the shrubs and plants on your property. Often fall is the best time to cut back ornamental grasses, shrubs, and flowering summer plants.
summer to fall outdoor living maintenance:
The long days of lounging around the pool and watching the kids run around the yard may be coming to an end. Now is the time to take care of your outdoor living areas so that next summer can be just as magical! 
Clean outdoor furniture and textiles. Wipe down outdoor furniture with a gentle cleaner; a mix of dish soap and water works wonders on sticky spots and grime. Outdoor pillows and rugs can often be spot-treated with a mild detergent. Always check the manufacturer's instructions, and do a spot test before using a cleaning solution. 

Store summer patio textiles and furniture that isn't weatherproof. The beginning of fall means shorter days and cooler temperatures. So after cleaning your outdoor furniture and textiles, store them someplace away from the elements (Home Made Simple, 2022).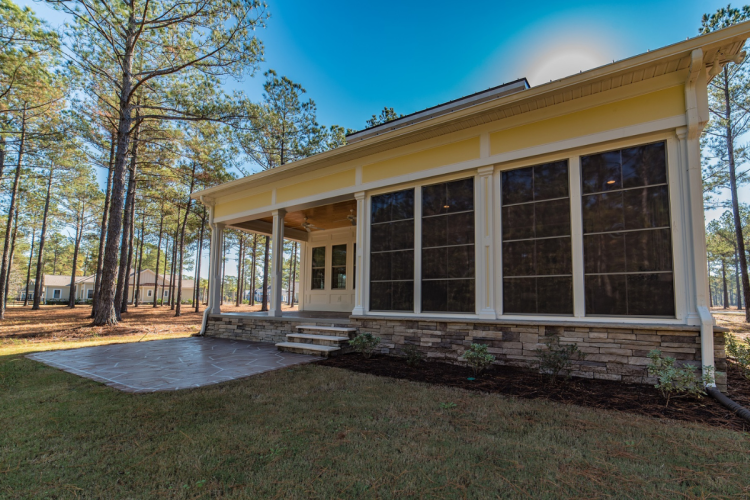 Get organized. Take time to collect items that may have been left out over the summer – this is especially key for homes with children or grandchildren. Collect toys, pool accessories, and other items that may have migrated outdoors in the warm summer months. Clean and store these items accordingly. 

Clean outdoor cooking areas. At the end of the grilling season, it's important to ensure that your grill or smoker is properly cleaned. Covering outdoor cookers or storing them for the season is another way to ensure their longevity (Home Made Simple, 2022).
summer to fall decorating
It's not quite time to carve a jack-o'-lantern, but fall is definitely in the air! So here are some outdoor decorating ideas to get you in the fall spirit.


Celebrate the harvest season. Long before Halloween, you can embrace the season with items reminiscent of a traditional harvest. Use apples, pumpkins, corn stalks, and hay in your outdoor decorating to celebrate the changing seasons.

Incorporate pale neutrals in your outdoor decor. White, pale grey and beige are the perfect colors to transition from the riot of color that is summer. They also provide the ideal backdrop for natural fall colors. Incorporate neutrals by using throw pillows or a cozy blanket as part of a porch's fall harvest items (Better Homes and Gardens, September 2020).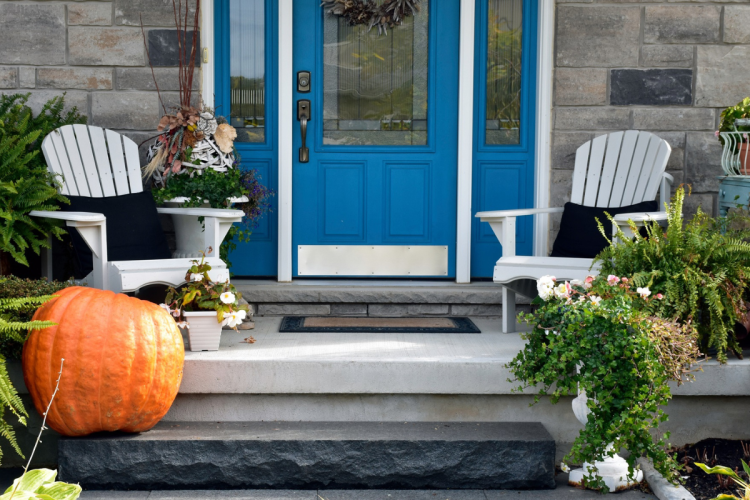 Prep the firepit. Late summer and early fall are the perfect time to entertain around the firepit. Take time to make sure you have the fuel you need for your fire. Clean and freshen your seating area – this might mean adding fall-themed throw pillows or having some blankets on hand for cooler nights (

Martha Stewart, August 2021

).
There is a reason so many people claim fall as their favorite season. Cooler temperatures, festivals, pumpkin pie spice everything! While transitioning into the season of harvest and Thanksgiving, take time to prep for next spring and summer, there will still be plenty of time to lean into autumn, and your future self will thank you!
MJM Custom Home Building specializes in building dream homes in the Myrtle Beach area. Contact us today to take the first step to your dream home.