It's fall, and you know what that means! It's time for all things cozy, comfortable, and pumpkin spice flavored! We've gathered some of our favorite ideas to add some fall flare to your home and some basic maintenance tips to ensure your home looks great inside and out.
Indoor Home maintenance tips for fall
Spring cleaning gets all of the hype, but fall cleaning is crucial to maintaining your home. So take advantage of cooler temperatures and fresh fall air. 
Deep cleaning your home's interior

.  Now is the perfect time to clean carpets and upholstery.  Cooler and dryer days make it possible to open windows to allow for ventilation and efficient drying.  Open windows let fresh air in and clear the smells out.

Seal up air leaks

.  Check the weather stripping in your home and repair or replace it as needed.  Caulk can also be used to fill small gaps that allow air in and out of your home (

Better Homes and Gardens, August 2015

).
Inspect your heat source.

  Before cold weather rolls in, it's important to ensure your heating system is in good working order.  However you heat your home, take the time to perform regular maintenance.  For example, change air filters, clean vents, and service your fireplace.  These precautions are imperative to ensure that you stay warm and safe all winter long. 
Outdoor Home Maintenance tips for fall
Some simple landscape maintenance will keep your property looking nice and save you time and effort in the spring.
Pull weeds!

Pulling weeds in the fall ensures that you will have fewer weeds in the spring (

Love Your Landscape, 2022

).

Cut back perennials.

  Most perennial flowers and plants should be cut back to within six inches of the ground.  

Plant spring bulbs.

  Fall is the best time to put spring-blooming bulbs in the ground (

Better Homes and Gardens, June 2015

).

Clean and store outdoor items.

  Take time to clean garden tools, roll up and store hoses, run gas through gas-powered lawn tools, and put away or cover outdoor furniture and textiles.

Clean your gutters.

  You may hear this repeatedly, but cleaning your gutters on a regular basis is key to keeping your roof, walls, and foundation sound (

This Old House, September 2022

).

Trim trees and shrubs.

  Winter storms can knock loose dead branches and cause damage to your home and property.  Have a professional tree trimmer visit your home to assess and trim your trees.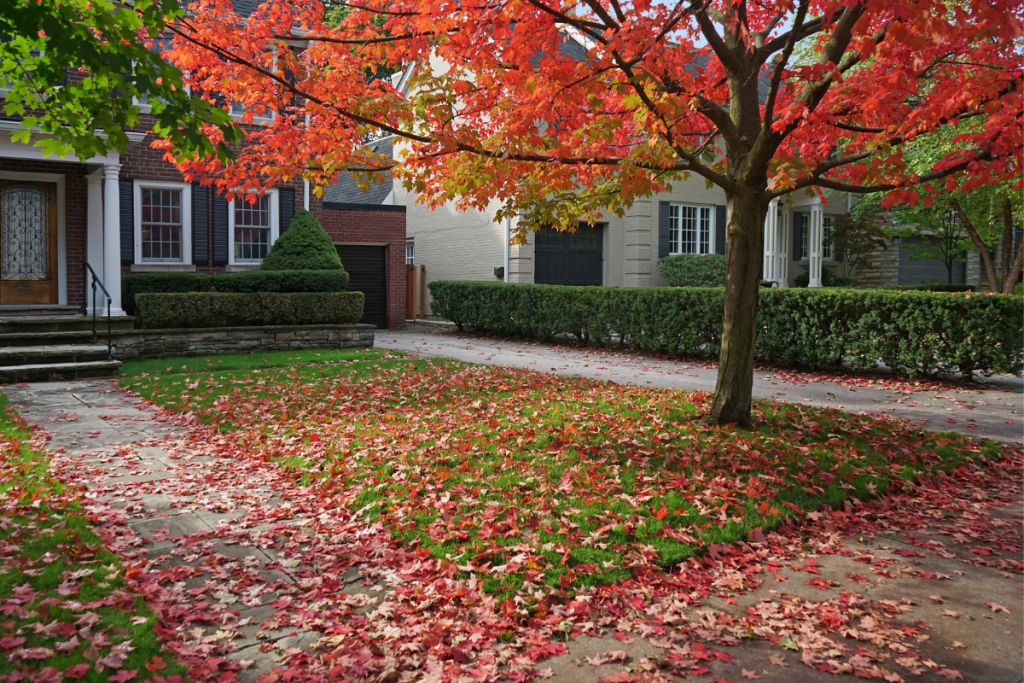 Drain and protect water sources

. Shut off outdoor water sources, and remove and store hoses.  In areas with a risk of freezing temperatures, drain pools, fountains, bird baths, and decorative pools (

Better Homes and Gardens, June 2015

).
Tasteful ways to add fall flair inside and out
Once your home's maintenance is under control, it's time for the fun part – fall decor! Whether Halloween is your jam or you're ready for Thanksgiving, tasteful decorating is a simple way to add comfort and warmth to your home. 
Decorate with color.

  A great way to add an autumnal feeling to your home is with the addition of seasonal hues.  Classic fall shades of orange, red, and brown are easy to find.  For a more subtle look, you can focus on neutrals, with traditional colors as accents. Black and white decorations are popular right now, too (

Apartment Therapy, September 2022

).  This two-toned combo works well in the fall and can be easily adapted to work in the winter months.  

Make your mantel a masterpiece

! Adding fall items to your mantel (table, tv console, etc.) is a great way to usher in the season.  Natural accents like gourds and dried leaves are a simple way to spruce up your space.  Tasteful decorations, such as Halloween-themed candle holders, figures, or other items that symbolize the season, can also be added.

Preserve your pumpkins!

Natural fall items are always chic; however, nobody finds a rotten pumpkin attractive or inviting.  One easy way to preserve a pumpkin is to soak it in a bucket filled with water and ⅔ cup of bleach. Leave your carved pumpkin in the solution overnight for the best results.  This method ensures that the inside, outside, and cut-outs will be protected from bacteria and mold already living on the pumpkin (

Woman's Day, June 22

).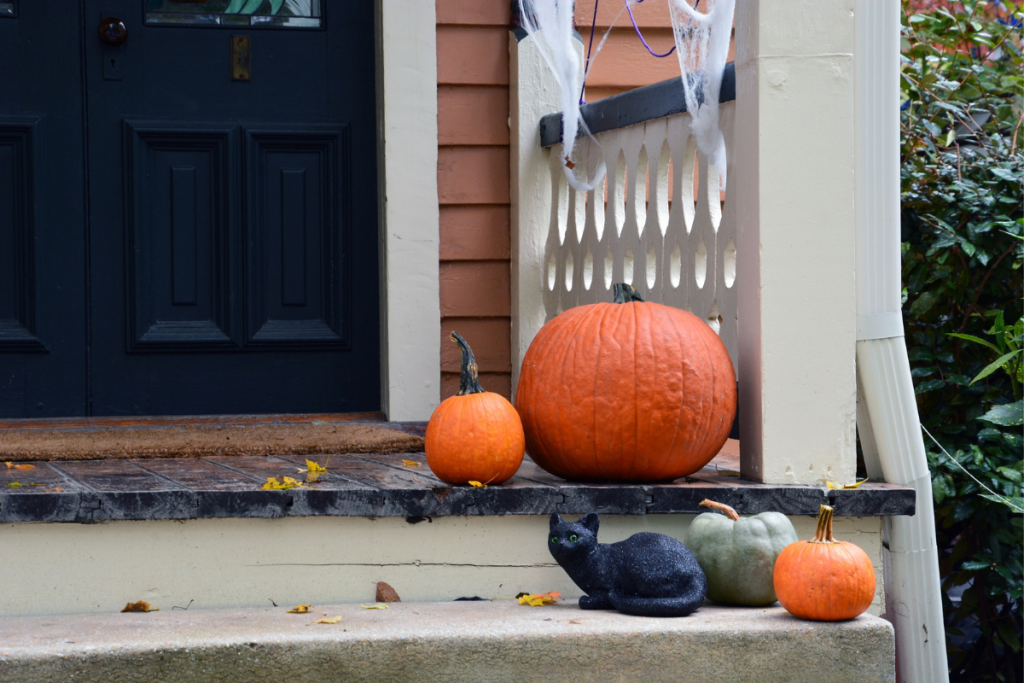 Fall is a favorite season for many reasons.  The smells, colors, and activities we associate with fall are all about warmth and welcome – what's not to love?  Taking some simple steps to maintain your home and adding seasonal touches are surefire ways to make the most of autumn!

MJM Custom Home Building specializes in building dream homes in the Myrtle Beach area. Contact us today to take the first step to your dream home.