This summer has been one for the record books.  Record-breaking gas prices and record-breaking high temperatures have left many of us sweating.  The good news is gas prices have begun to drop, and fall is right around the corner.  However, there are still plenty of hot days left on the calendar. 
If you're wondering how to keep your cool, how to be environmentally conscious, and how to keep your energy bills low, then you've come to the right place.
We've gathered some of our favorite energy-efficient solutions so that you can keep your home comfortably cool while keeping your energy bills in check.
simple steps to keep your home cool:
Trees, shrubs, and ornamental grasses planted around your home can help to block your home from the sun's rays.

Blinds and curtains can also keep your home cooler during the hot summer months. Closing your blinds during the hottest part of the day and when you aren't going to be home is a great way to keep the heat out, especially in rooms that get a lot of direct sunlight (CNBC, June 2022).
Keep your air intake vents clean by vacuuming and dusting them regularly.  This prevents dust and grime buildup, ensuring that air can flow effectively. 

Avoid placing appliances that produce heat, like TVs, lamps, washers and dryers, etc., by your home's thermostat. Devices that emit heat can cause your air conditioner to run more frequently than needed (Energy Saver, 2022).
energy efficient home tips:
Ceiling fans work to pull hot air up and can make rooms feel at least 4 degrees cooler when paired with AC. Turn fans off when you leave the room to conserve electricity.  Fans don't actually lower the temperature; however, the movement of the air makes the room feel cooler – so that you can keep your thermostat at a higher temperature (

Martha Stewart, February 2011

).
One of the best ways to conserve energy is to ensure that your home is well insulated.  If your insulation isn't installed correctly or your home is not well insulated, then you are allowing cool air to flow directly out of your home (

Martha Stewart, May 2019

).

Make sure that your windows are securely sealed.  Gaps around windows and doors can let out an incredible amount of cool air while letting hot air in.  You can close gaps with caulk or foam sealant (Bob Vila, 2022). But, of course, having windows that are expertly installed by a team of qualified professionals is the best way to prevent leaks in the first place.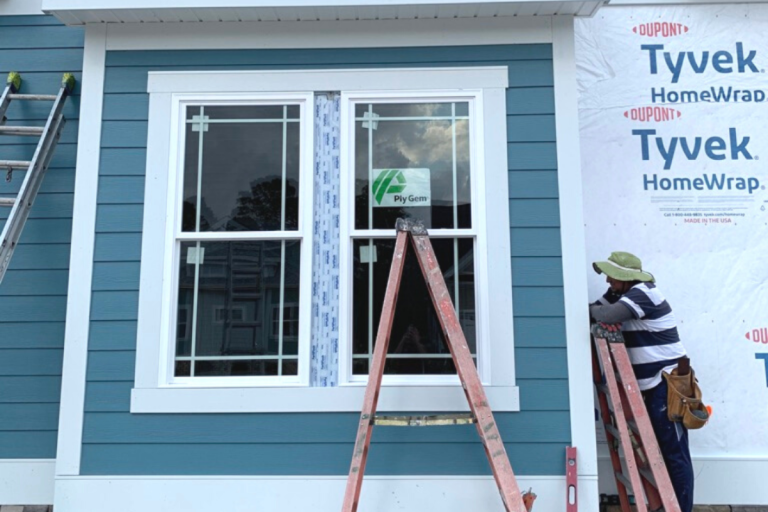 Whether you're trying to save money, be more conscious of your energy consumption, or simply want to stay cool, we recommend trying one or more of the above tips. Saving energy while keeping your home cool can start with small steps, like raising your thermostat a degree or two and turning your fan on, pulling the blinds and drawing the drapes during the hottest part of the day, and making sure your home is properly sealed and insulated.
MJM Custom Home Building specializes in building dream homes in the Myrtle Beach area. Contact us today to take the first step to your dream home.