With the holidays right around the corner, organizing is a priority! Christmas decorations come out, but where does everything else go?  This month we're focusing on organization and smart storage options for the shared living spaces in your home – so when Christmas comes, you'll be ready!
Quality custom homes often have built-in storage that makes organization a breeze. So whether you have a curated collection ready to be displayed or some clutter that would be better left unseen – custom built-ins are a perfect storage solution.
In dining and food preparation areas, a mix of traditional and curio cabinets is the perfect way to display collections and keep less attractive kitchen tools and utensils behind closed doors.

Family rooms can also benefit from built-in storage. For example, built-in bookcases and entertainment centers make it easy to arrange furniture around a focal point and to keep collections and entertainment systems clutter-free (

Ideal Home, June 2022

).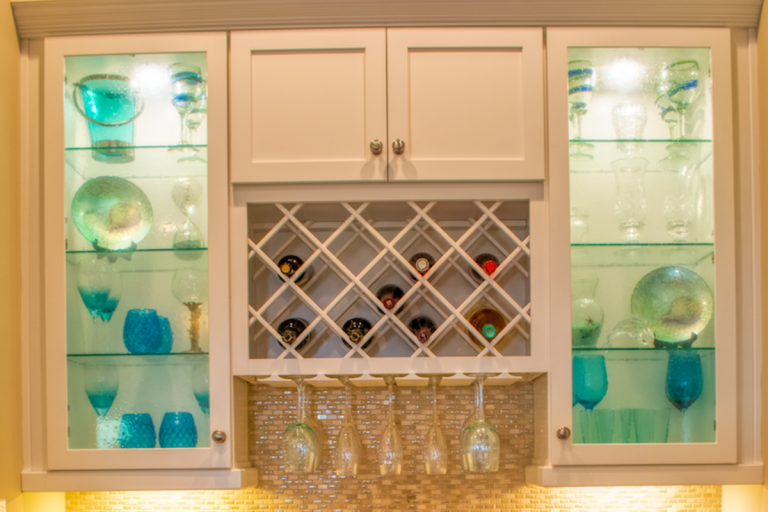 Not every house comes equipped with custom built-ins, but any home can have smart and attractive storage.  Utilizing furniture that doubles as storage and making smart use of space is just what the doctor (or interior decorator) ordered.
If you're lucky enough to have a fireplace in your home, you can use your mantel as a shelf.  Keep a curated collection of books, display pictures, candles, or other decorative items (

My Domaine, November 2021

).

Instead of keeping liquor and barware in a cabinet, you can display them in an attractive bar cart.  This frees up space in cupboards while providing an inviting accent for entertaining.

Choose accent tables and other pieces that double as storage. For example, an ottoman that opens is the perfect place to store blankets, pillows, or extra reading materials.  Two-tier end tables can hold magazines or decorative items.  A coffee table with a shelf or drawer is perfect for storing games, entertainment items, and electronics.

The look of custom built-in bookshelves is hard to top.  However, combining several large bookcases can achieve a similar look in almost any home (

The Spruce, September 2022

).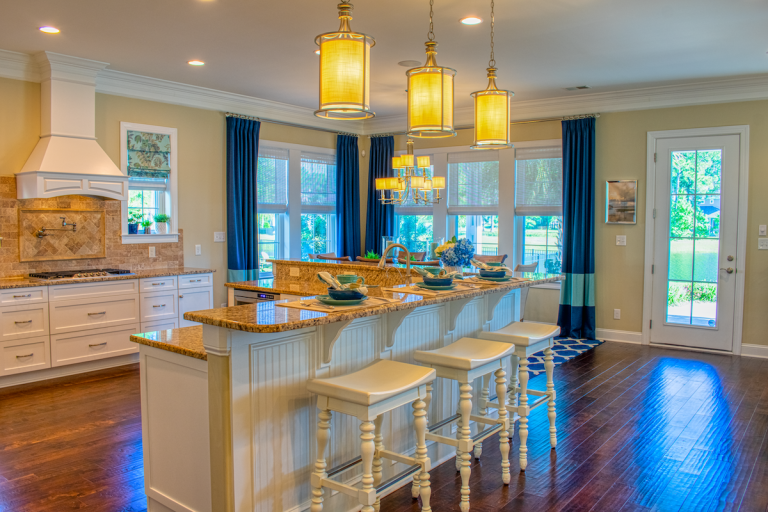 making storage solutions attractive:
One of the keys to attractive storage is to keep things streamlined.  You can accomplish this in a variety of ways – here are some of our favorites!
Use furniture to establish storage zones.  Homes that have an open floor plan can benefit from storage zones.  Area rugs and innovative furniture placement can delineate an area in an open space.  From there, it's up to you! But it helps to keep similar items together near where they'll be used.  For example, keep all entertainment items (games, gaming systems, remotes, etc.) in a seating area near the television (

Better Homes and Gardens, February 2016

).

Make use of open and closed storage.  Using a mix of open storage and some bins or baskets can ensure that what you want to see is out in the open, and things that are harder to display (or messier) can be hidden but still within reach.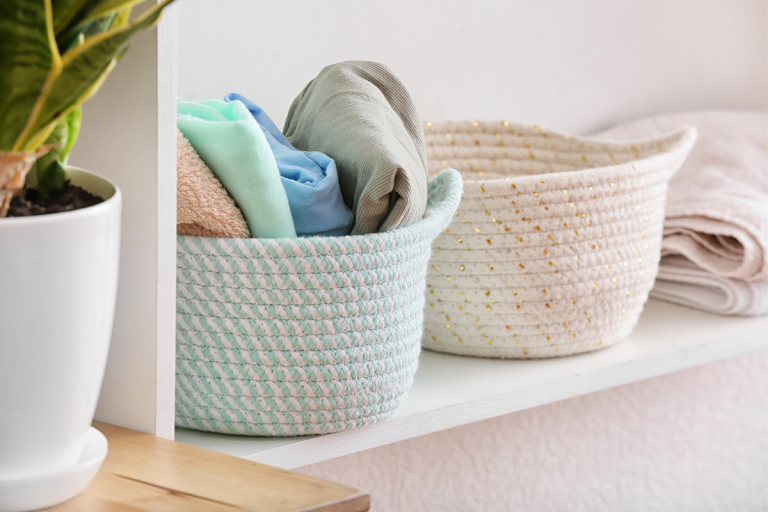 Whether you have a custom home with built-in storage or trying to make the best of your limited storage–organized living can be achieved!  Keep like items together, display what you want to see, keep the rest close but out of eyesight, and use what you've got! So take time this holiday season to make your home something special, and keep it organized at the same time!
MJM Custom Home Building specializes in building dream homes in the Myrtle Beach area. Contact us today to take the first step to your dream home.