The term holiday entertaining covers a variety of events, responsibilities, and aesthetics.  From work potlucks to cozy family affairs to extravagant holiday parties – it's all the holidays, and it's all entertaining.  At this time of year, we are the most interested in family get-togethers and making our homes as cozy as possible for guests – family, friends, and neighbors.  The holidays are the perfect time to let those closest to us know that we care about them and their comfort.  So, here are our favorite holiday entertaining tips for when friends and family come to call this holiday season.
If you are hosting an "official" holiday party, whether a dinner party or gathering – here are our favorite tips to ensure your event is merry and bright!
Send invites early! We know it's already December, but if you have any plans for entertaining, it's not too late to send an invite.  The sooner, the better!

Utilize what you already have! Rather than spending a fortune on new decor or food for your get-together, take stock of what you have on hand, and use what you can (

Martha Stewart, November 2022

).

Take it easy in the kitchen.  Even the most accomplished cook can take some shortcuts when cooking for a crowd.  Focus on one or two dishes, make use of quality store-bought items, and don't be afraid to ask guests to bring a favorite dish or dessert (Martha Stewart, November 2022).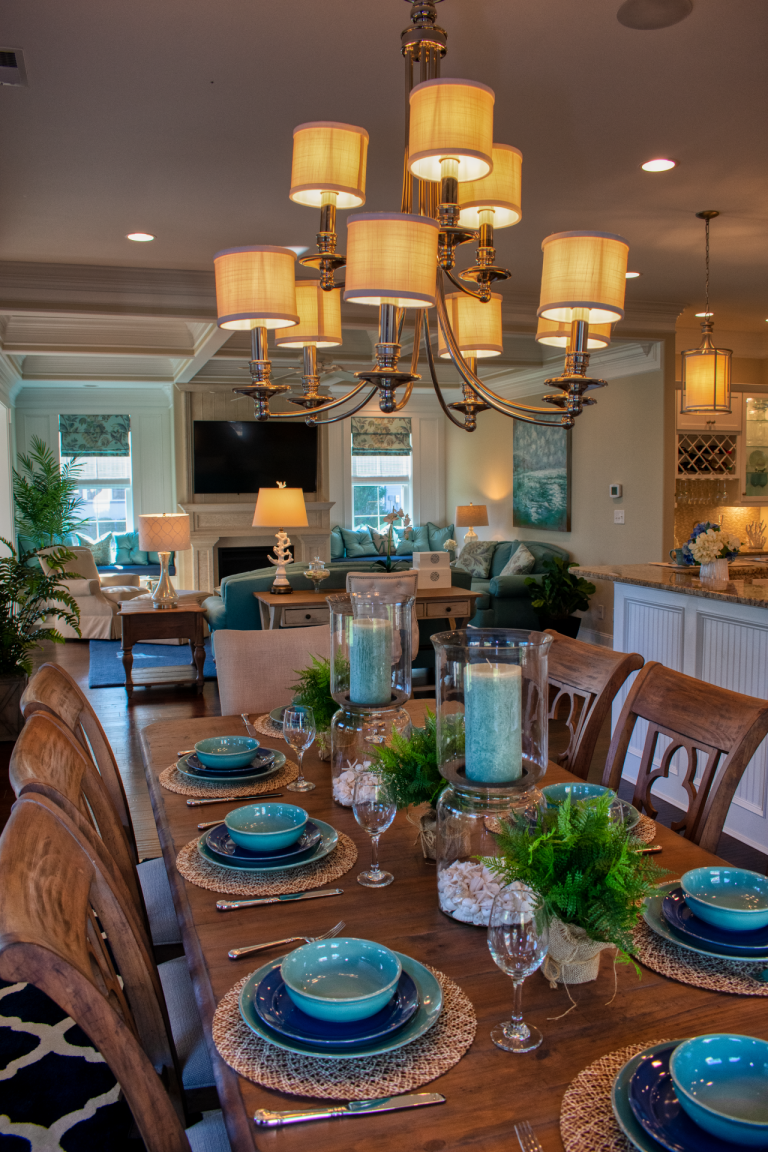 Save money on expensive scents.  Rather than burning a scented candle or relying on heavily scented plug-ins (that may irritate some guests), try this simple scent trick.  Simmer a pot of water on the stove, add your favorite seasonal ingredients, and voila – instant Christmas! Orange peels, sliced apples, and cinnamon sticks all work wonders.  For extra spice, include pine needles, cloves, or star anise in the pot (

Good Housekeeping, November 2018

).
Hosting a prolonged stay:
When company comes for more than an evening, it's important to provide comfort and autonomy to your guests.  
Make coffee easily accessible.  Many people need coffee to feel human in the morning.  Give your guests the pick-me-up they need by having a coffee station ready to go in an easily accessible area of the house.  Make sure items like milk and sugar are also available.

Keep snack items at the ready.  You may be planning a delicious Christmas dinner, but to keep your guests from feeling hangry – it's a good idea to have a variety of snacks and finger foods on hand.  Think pre-cut veggies, fruit, nuts, crackers and cheese (

Better Homes and Gardens, November 2022

).  If toddlers or children are staying over, include kid-friendly snacks like cheese snack crackers, fruit snacks, and a variety of cereals.  Make sure you are aware of any dietary concerns before fully stocking your pantry for guests!

Make guest rooms feel luxurious and homey.  Fresh linens and cozy comforters go a long way toward making guests feel comfortable.  Adding an extra blanket here or there doesn't hurt either.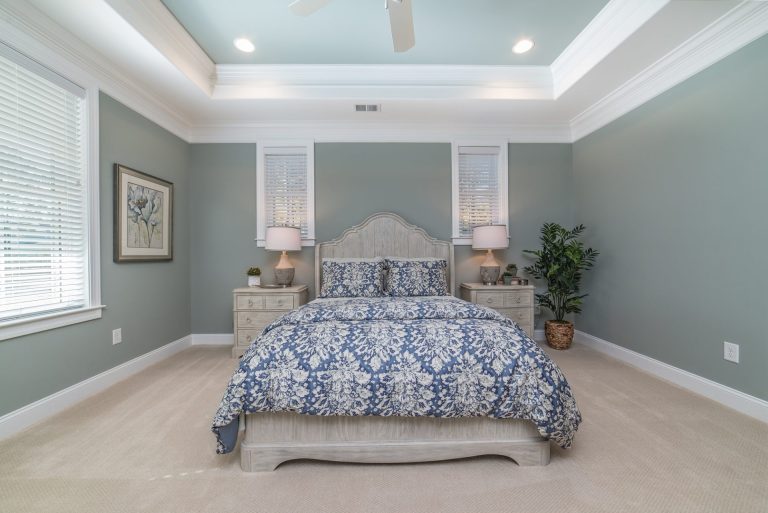 Holiday entertaining isn't about impressing your guests; it's about making the people you love feel welcome and comfortable in your home. So share the joy of the season by taking it easy, accepting help in the kitchen, and allowing kids (and pets) to feel at home in your house!  And remember to enjoy yourself – hosts should enjoy the holidays too!
Merry Christmas from your friends at MJM Custom Home Building.  We wish you and your family a joyful holiday season.  We are thankful for your support, here's to a happy new year!
MJM Custom Home Building specializes in building dream homes in the Myrtle Beach area. Contact us today to take the first step to your dream home.