Spring is finally here. After the cold of winter, the world around us is beginning to reinvigorate and revive. You can see it in the buds on the trees, daffodils & crocuses in bloom. So now is the perfect time to take care of some home maintenance to ensure you are ready for the warmer months ahead.
Indoor maintenance (Deep clean)
A good deep clean should include every inch of your home. According to speed cleaning expert Debbie Sardone, deep cleaning should be done one room at a time. Work from top to bottom and left to right. (Popular Mechanics, April 2021). First, complete a general clean-up. Make sure surfaces are uncluttered and that items are off the floor – ideally, you will have a place for everything and everything in its place. 
Next, take some time to vacuum and dust the walls and ceiling of the room. Dusting can push the dust around; instead, a vacuum with a horsehair attachment is better for removing dust from all surfaces.
Wipe down walls, especially those in high-traffic areas like hallways and around doors. Look for handprints, dirt, scuffs, splatters, marks, and any other noticeable wear. Now is also a great time to wipe down the window frames, doors, door frames, and doorknobs in the room you are cleaning. Next, once the walls have been thoroughly cleaned, clean furniture surfaces. Vacuum and wipe down furniture as needed, taking care to note the materials and choosing an appropriate cleaner.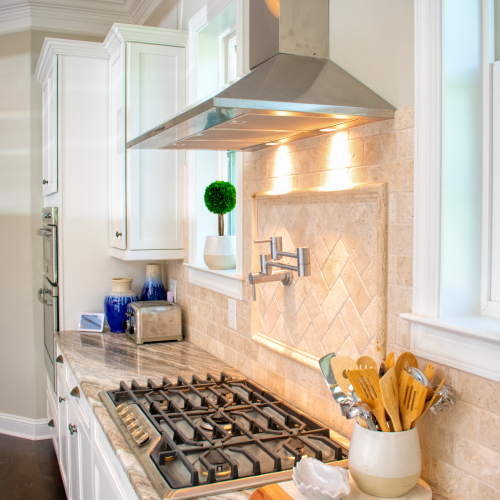 Finally, clean the floor – vacuum carpets & rugs, sweep or vacuum, then mop hardwood, vinyl, or tile floors (keep in mind that some types of flooring require specific cleaning methods – when in doubt, spot clean an area that is out of sight).
Some rooms may take more specific cleaning measures. For example, your kitchen may require a good degreaser. Likewise, a bathroom may have a buildup in the shower that needs to be tackled. Moving through the house – one room at a time and working top to bottom – ensures that each room is spotless.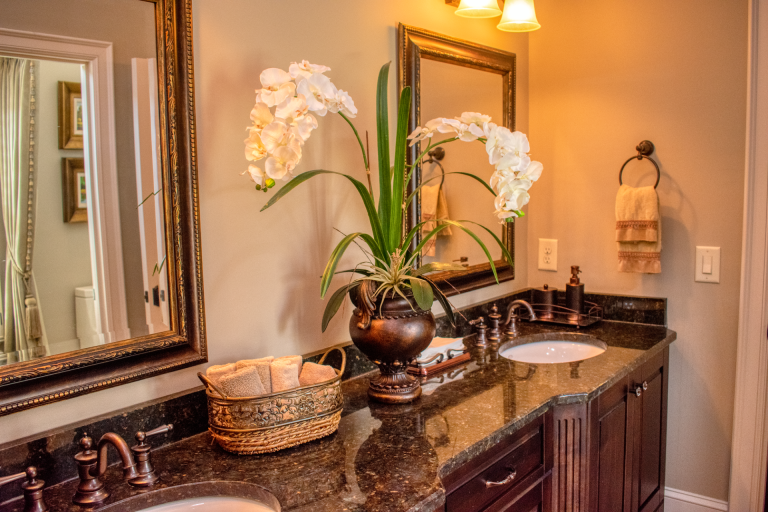 Special Considerations:
As you move through your home, take note of light fixtures and window treatments that need cleaning. Light fixtures may need to be taken down to be dusted and, in some cases, washed. Blinds can be vacuumed and wiped down with a soft damp cloth – check curtains and other window treatments for cleaning instructions.
Once the deep clean is complete, you can move to some basic home maintenance that will keep your home looking great and in perfect working order. First, check that all smoke and carbon monoxide detectors are working properly. Next, look for gaps around doors and windows and add caulk as needed.  By sealing the gaps, your home will not only look better, but you may also save money on energy bills by keeping hot air and moisture out.  Thoroughly clean vents and clean or replace air filters as needed.  If your home contains a chimney – the end of the cold season is the best time to have it cleaned so that it is functional when cold weather comes back in the fall.
Warmer weather and longer days provide the perfect invitation to spend time outdoors – and spring is the best time to make sure your home is ready, inside and out.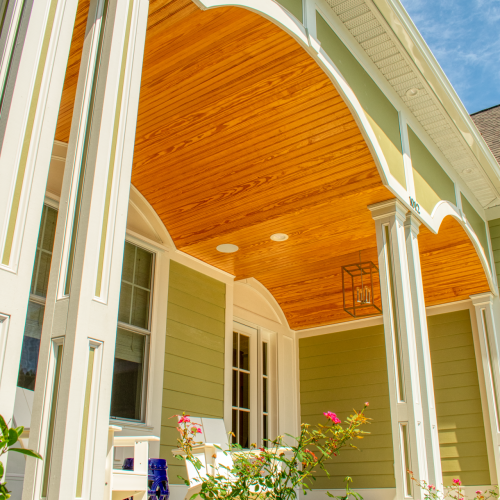 Begin by checking that all systems are in good working order. Check gutters and downspouts for debris – then remove the debris as needed. You should also check that your water spigots, garden hoses, and sprinklers are functioning correctly. 
Take time to view the outside of your home. Look for areas that need to be repaired, power washed, or repainted. Then move forward accordingly. Decks and patios should be thoroughly cleaned. Outdoor furniture can be wiped down, and upholstery should be washed (according to the manufacturer's instructions) or freshened. This is also a great time to make sure that any outdoor cookers are in good working order – ready and waiting for the first cookout of the season.
Windows should be thoroughly cleaned inside and out. Screens can be sprayed or washed and rinsed with a gentle detergent. Glass should be cleaned with a streak-free cleaner, and sills should be vacuumed with a hose attachment. Whether you hire someone or do it yourself, windows are the "eyes" to your home, and you'll appreciate the view more inside and out.
Special considerations:
Those with pools, outbuildings, sunrooms, etc. – should care for those spaces accordingly.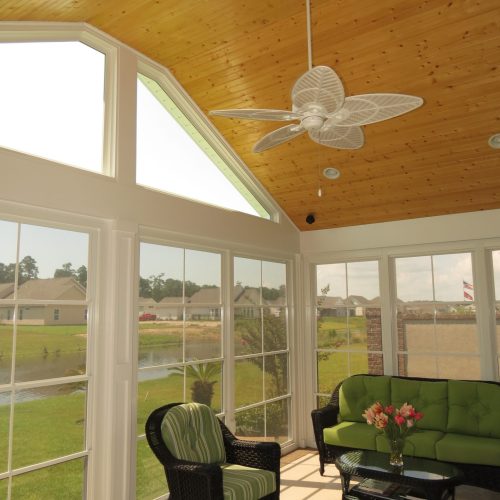 Home maintenance at any time of year can be overwhelming – split up the tasks over a week or a couple of weekends to make sure that you can cover all of your bases without running out of steam.
Regular home maintenance and upkeep can not only help you to maintain the value of your home but also the functionality. More than "spring cleaning," these annual spring home maintenance tips ensure that your custom home will be in good working order for many seasons to come. 

MJM Custom Home Building specializes in building dream homes in the Myrtle Beach area. Contact us today to take the first step to your dream home.