Spring is finally here. Longer days and warmer weather are good news for home gardeners. However, sometimes it's hard to know where to start. That's why we've gathered some of our favorite garden and landscaping tips for spring. Whether you are an experienced home gardener or new to lawn maintenance, here are some tried and true ways to have your best growing season yet!
Assessment, preparation, and remediation are the first steps to an excellent spring and summer growing season.
Assess your garden and landscape. Now is the perfect time to make a solid plan. While the landscape is in the early stages of spring growth, you can take time to check branches on trees for potential problems, look for gaps where plants could be added, and fill bare spots in the lawn (AARP, March 2022).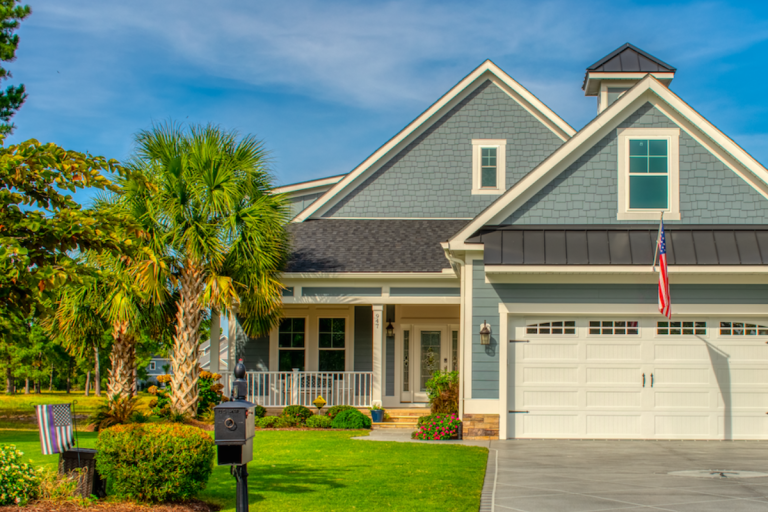 Fall and spring are both great times to do some pruning. Again look for branches on trees and shrubs that may be diseased or dead, and prune accordingly. 

Wipe down handles and blades (especially if they were stored before cleaning). Make sure that handles are affixed securely, hinges are working smoothly, and sharpen blades as needed (

Martha Stewart, January 2021

).

Routine maintenance should also be performed for larger lawn tools such as weed eaters, mowers, and electric trimmers. Whether you use a small engine shop or do it yourself, preventative maintenance is the best way to ensure a smooth season. 
prep your lawn and garden beds for new growth:
Perennials and annuals alike need some preparation to really flourish.
Clean up garden beds by removing any debris or plant matter that may have accumulated during the course of the winter (

Martha Stewart, January 2021

). 

Check edges and borders for gaps and breakage. This is a great time to clean up the lines around garden beds making their boundaries clearly defined and more attractive.

Prepare containers by cleaning them. Then, be ready to add fresh soil and drainage as needed

(Better Homes and Gardens, February 2022)

.
Put down grass seed. Seeding your entire lawn ensures weed-free growth. If that seems too daunting, adding seed in bare spots is also a great way to improve the look of a lackluster yard. 

Start pulling weeds! The sooner you stop their growth, the better.
While making a plan, looking for weak spots, and filling gaps – don't forget to do some dreaming about how you want your outdoor space to look. Once spring and summer fully arrive, you will not want to spend time doing anything but enjoying the space you've created (and maintaining what you've grown!).
Choose a color scheme for planting, or decide what plants you can add to your current design.

Take stock of outdoor living spaces. If you need to purchase outdoor furniture, coverings, or simply freshen pillows, planters, etc., now is the time to do it.

Keep your lifestyle in mind. Whether you hire someone to help or plan to do the work yourself – remember that what you plant now will need at least some upkeep for the rest of the growing season.
Outdoor spaces are the first thing friends and neighbors see when they go past or stop to visit your home. Gardens, lawns, and outdoor rooms are often what welcome them in! Our best piece of advice is to start early with a solid plan, dream up what you want your spring and summer to look like, and when in doubt – add mulch (Martha Stewart, March 2021)!