Are you fantasizing about your dream kitchen? You might be thinking about colors, cabinets, and countertops that are Instagram-worthy.  A beautiful kitchen is important. Your kitchen is where you'll host friends and family, where holiday baking takes place, and where you will spend countless hours with the people you love.  However, when planning your dream kitchen, it's essential to consider functionality as well as beauty.
What does it mean to have a "functional" kitchen?
Functionality has to do with how easy it is to complete the task at hand in a given space.  A well-proportioned kitchen is functional, where everything you need is within reach.  With room to work, smart storage solutions and accessibility are all part of the functionality.  Now that we've defined it, we'll share some of our favorite tips for making your kitchen practical, functional, and smart!
Starting fresh with a custom kitchen, or custom remodel:
If you're lucky enough to have some say in the structural design of your kitchen, then you can keep these tips for a functional space in mind.
Place countertops and cabinets at an ideal height for your needs (

Bob Vila, May 5, 2023

).  Tall individuals may want to consider higher counters to make cooking more enjoyable and accessible.  Likewise, those who are smaller in stature may benefit from cabinets that are lower than the industry standard.  Cabinet and counter height is also something to keep in mind if anyone in the home utilizes a wheelchair.  When considering functionality, it all comes down to ease of use for the people who actually use the space.

Choose a layout that works for you.  Having an island as an extra workspace is one way to improve functionality (

Bob Vila, May 5, 2023

).  The island may be purely for food prep or could house the sink or the stovetop.  There are countless options when designing a kitchen, and it's important to consider how you want to use your space and where you wish your appliances to be located within that space.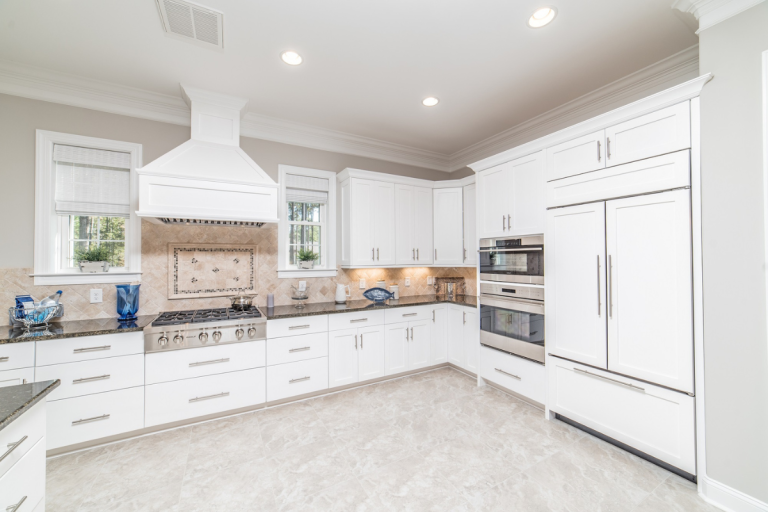 Plan room to move around.  Whether a galley-style kitchen or an open concept with an island, make sure to include space in your kitchen.  Wide walkways allow for ease of motion when moving from the sink to the stove or from the dishwasher to the cabinets (

Caroline on Design, May 3, 2023

).  With an open workspace, you can ensure that there are never too many cooks in the kitchen!

Consider perks when installing plumbing.  A pot filler faucet is a small luxury that saves time and effort, allowing you to work smarter, not harder, in the kitchen! These faucets are installed above the stove top, which allows pots to be filled without having to trek across the kitchen with a heavy pot of water (

Better Homes and Gardens, July 22, 2022

).
Make Use of the Space You Have:
If a new kitchen or kitchen renovation isn't in your future, you can still make the most of your space with these simple tips.
Make use of "dead space." Often kitchens have extra storage space that goes unused due to a lack of accessibility.  Consider adding Lazy Susans to deep cabinets or installing drawer inserts to low cabinets (

HGTV, 2023

).  These quick fixes provide more usable space for organization, so the things you need are at hand and not hidden behind other items. 

Organize for optimum functionality.  Consider keeping your dishware and flatware storage in one area close to the dishwasher (

Caroline on Design, May 3, 2023

).  This proximity allows for easy unloading of the dishwasher and saves time. 

Add personal touches.  Think about what your personal preferences are.  Do you prefer completely clear surfaces or to have specific kitchen tools at hand?  Organization can be sleek and practical.  Consider storing knives on a wall-mounted magnetic strip, keep large stirring spoons in a decorative vessel near the stovetop, and choose dish towels that suit your taste! Even simple personal touches can make a kitchen more user-friendly by adding functionality and making it a space that you want to be in.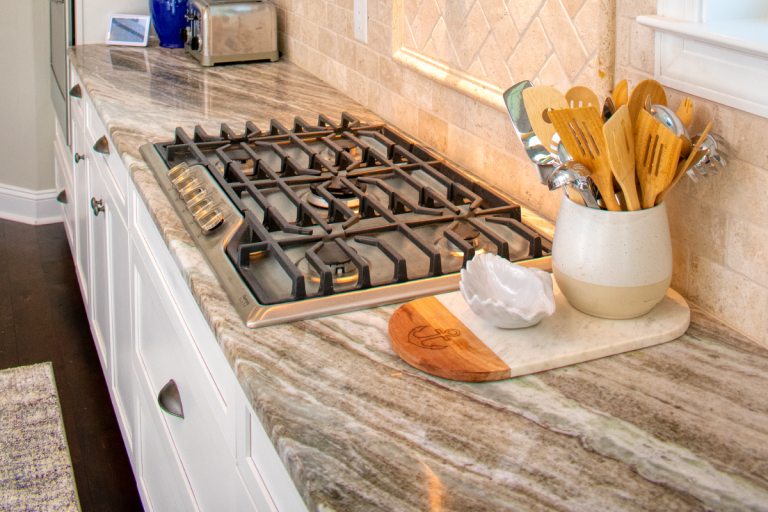 There's no reason your dream kitchen can't be photo-ready and functional.  Whether starting from scratch with all the latest designer features or simply making your current space more user-friendly – organization and functionality are key. 

MJM Custom Home Building specializes in building dream homes in the Myrtle Beach area. Contact us today to take the first step to your dream home.