Whether or not you've ever been on Tiktok (or even heard of it!), you have likely seen the term "Coastal Grandmother" this summer. The Coastal Grandmother trend, coined by TikTok Influencer Lex Nicoleta, simply refers to an elevated, stylish yet relaxed design aesthetic. This style is strongly influenced by Nancy Meyer's films – think Meryl Streep in "It's Complicated" or Diane Keaton in "Something's Gotta Give." Ina Garten's style is another prime example of what this trend attempts to emulate (The Curated Interior, June 2022).
Chasing trends is rarely a good idea. However, this one is pretty timeless, and if you are lucky enough to live in Myrtle Beach – chances are Coastal Grandmother style is already a part of your home's look! If not, and you'd like to try it, here are some key features and how you can incorporate them into your decor.
color PALETTES & patterns:
The Coastal Grandmother trend is all about looking luxurious and relaxed at the same time. Nothing is more lush than natural light paired with a white and natural color scheme. White, tan, beige, greige; a mix of neutrals with a few pops of other naturally occurring colors – sea glass blue, shell pink, or sage green, are the hallmarks of this style (Better Homes & Gardens, July 2022). Patterns can be used minimally or incorporated fully (what grandmother doesn't like a good floral print?). The key is keeping the color scheme light and neutral and adding accent colors.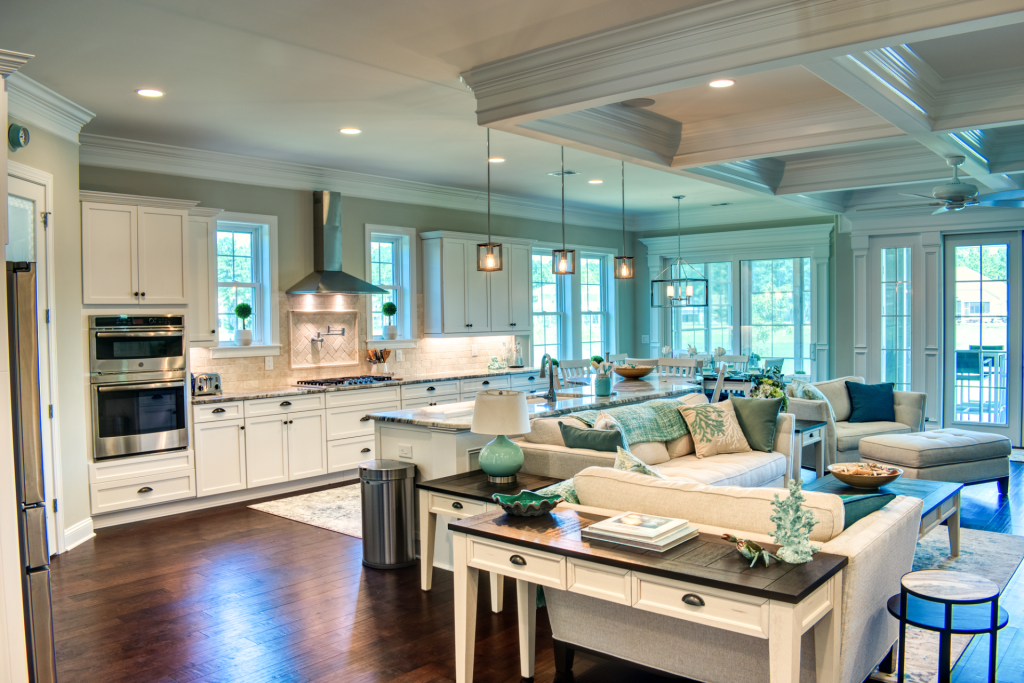 This trend highlights quality, luxury, and comfort while being light and airy. The best way to accomplish this is to incorporate natural textures throughout your design. Soft, neutral-colored fabrics like linen and cotton are visually and tactilely welcoming while looking lavish. When you layer organic materials, they add interest and personality to the space. Materials like rattan, jute, woven seagrass, and cane are perfect accents for this style (This Old House, 2022).
You can continue the theme of elevated simplicity and comfort with curated collections and natural pieces throughout the home. Throw blankets, pillows, baskets, and decor items such as vases and sculptural objects add coziness, and natural elements and fibers boost the feeling of light and luxury. Examples of accents include:
Collections of similar containers or dishes in neutral or accent shades

Baskets woven from natural fibers

Throw blankets with various textures – large weave, boule, jacquard, etc.

Organic items of interest such as large (or a collection of) shells, driftwood, house plants, etc. (Jane at Home, 2022).

Nautical-themed items, such as prints of coral, crabs, whales, etc.

Personal touches – remember, the whole point of the theme is to look effortlessly comfortable, homey, and stylish at the same time.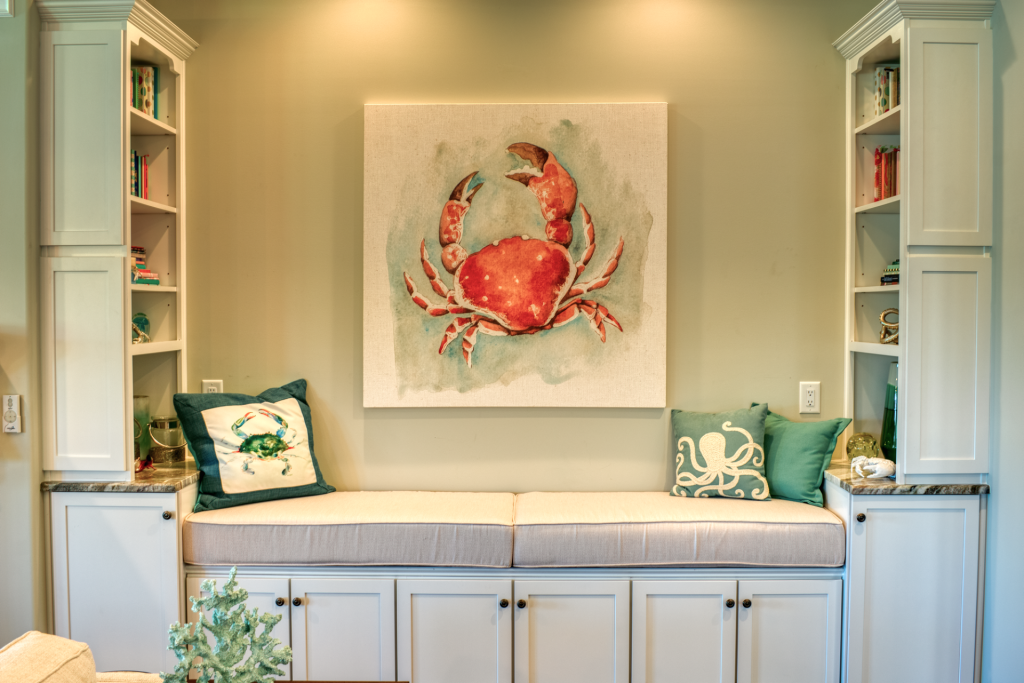 The Coastal Grandmother archetype is someone who has lived a full, productive life and is now able to have the simple indulgences that their lifestyle has afforded. Custom homes with crown molding and trim, along with custom cabinets and kitchens, exude the type of quality that this design style represents. Whether you are actually a Coastal Grandmother or simply admire this style, a quality home, and simple design touches make this style timeless and highly achievable. 


MJM Custom Home Building specializes in building dream homes in the Myrtle Beach area. Contact us today to take the first step to your dream home.